By Brian E Murphy, PackersInsider.com senior editor
~When Ted Thompson conducted his first draft as Packers GM nine seasons ago, in 2005, his first two picks were perhaps his best picks he's ever made.
He first chose Aaron Rodgers, who had free-fallen all the way down into the 20's, and then in the second round, pick #51, he grabbed a cornerback from a historically black school called Bethune-Cookman, named Nick Collins, and he drafted him as a safety.
Collins was on his way to a Hall of Fame career after six seasons, only to see his prime years taken away in Carolina on a fluke play.
Now, nine drafts after Thompson drafted that cornerback, there is still a huge void back there at safety.
Morgan Burnett is the only legit starter back there, and he was atrocious last season. He didn't come close to an interception, and he allowed more than his fair share of big plays and touchdowns. He also missed plenty of tackles.
Thompson has essentially ignored the safety position since 2011, when Collins' career ended. Sure, he tried projects like M.D. Jennings, and Jerron McMillian from another football hotbed, Maine.
As you all know by now, those experiments failed, bombed, crashed and burned.
In the mean time, teams like the Saints (Kenny Vacarro), Seahawks (Earl Thomas), 49ers (Eric Reid), even Vikings (Harrison Smith), invested first round picks on safeties, and saw them pay immediate dividends to their defenses.
So here we are, after none of the handful of free agent safety upgrades were brought in, readying for another draft where Thompson has to fill the safety hole. We all thought, wanted him to do that in 2012, and 2013. He chose to ignore it, wishing and hoping that Jennings and/or McMillian would morph into a competent NFL safety.
By now, most Packer draftniks are well aware of Alabama's HaSean Clinton-Dix. Ha-Ha is his nickname. He won't be around by the Packers pick at #21. And he's not great enough to warrant the rare trade-up anyway. Cross him off.
The next highest rated safety, according to about 95% of the analysts and draft experts, is Calvin Pryor from Louisville. There's about a 30-40 percent chance he will be there at #21.
He has the physicality that the Packers defense lacks on the back end. For as good of cover guys as Tramon Williams, Sam Shields, Davon House, Casey Hayward, they aren't physical and have never been accused of causing opposing receivers to hear footsteps. Same with Burnett.
In that regard, Pryor would help tremendously. But since there's a strong chance that Pryor will already be gone (probably to Chicago, Dallas, or Baltimore), let's take a look at some guys who will be available.
Remember, Thompson, and his former protege John Schneider in Seattle, have had success drafting safeties who have been rated as cornerbacks. Both Nick Collins and Earl Thomas were projected cornerbacks.

What now?
Let's take a look at a few of the possibilities for the Packers.
Calvin Pryor
5-11, 207, 4.58 forthy, 20-yard shuttle 4.30, 3-cone 6.98, 34" vertical
*Pryor was a hard-hitting junior who compiled 69 tackles, 5.5 for a loss, three interceptions and two forced fumbles. In conference play, Pryor ranked 16th in tackles for all positions with 50, or 7.1 per game. He teamed with Hakeem Smith to create perhaps the best safety tandem in the country for 2013. Frankly: If you want a hitter, Pryor is your man. What he lacks in instinct, he makes up for in raw, relentless aggression. – Frank Cooney, The Sports Xchange
*Five players who should be on the Green Bay Packers' draft radar: S Calvin Pryor, Louisville: Given how the Packers' lack of speed was exposed by San Francisco's Colin Kaepernick to end the past two seasons, Thompson is likely to target a speedy, instinctive defender in the early rounds. Thompson has hit on safeties with later picks in past seasons but the specifics of this class and today's focus on the pass is working against him. As the NFL increasingly turns to the pass, safeties have increased their value and unfortunately the 2014 crop isn't equipped to handle the need. Pryor has excellent read and react skills which allow him to close quickly and deliver thunderous hits. – Rob Rang, NFLDraftScout.com
http://www.nfldraftscout.com/ratings/dsprofile.php?pyid=119927&draftyear=2014&genpos=FS

Jimmie Ward
5-11, 193, 4.47 forty, 20-yard shuttle 4.24, 3-cone 6.89, 38" vertical
*Ward has football smarts and puts himself in position to succeed, using his speed and range to cover the deep half of the field. He came off a 95-tackle, seven interception senior season at NIU and then further impressed scouts at the Senior Bowl. NFLDdraftScout.com's Rob Rang said Ward was the Senior Bowl's most impressive pass defender. He set school-record with three punt blocks as a freshman in 2010. Frankly: In an NFL deep in destructive tight ends, Ward would be a first round pick if he were a bit taller, and that is saying a lot for a strong safety. – Frank Cooney, The Sports Xchange
*Ward, the top-rated strong safety in this year's class by NFLDraftScout.com who can also play free safety, ran the 40 twice to display his straight-line speed before he soon undergoes surgery to have a screw inserted into his foot.He expects to be cleared to return to the field before the May 8-10 NFL Draft. Ward had 95 tackles and seven interceptions last season, and is considered to be a versatile back-end defender who boasts speed and good instincts despite being relatively small at 5-feet-11 and 193. He was a finalist for the Jim Thorpe Award as a senior, and has even displayed the ability to drop down to handle slot receivers in man coverage. – The Sports Xchange
http://www.nfldraftscout.com/ratings/dsprofile.php?pyid=113441&draftyear=2014&genpos=SS

Terrence Brooks
5-11, 198, 4.42 forty, 20-yard shuttle 4.56, 3-cone 7.01, 38" vertical
*Swiss Army knife on the back seven. Former cornerback who can match up well with those pesky slot receivers and yet is an enforcer who can hit like a linebacker. Brooks is a serious-minded, weight-room fanatic who will light up opponents on special teams. Frankly: Want to toughen up your defense? Brooks will be happy to set the tone regardless of where you line him up. – Frank Cooney, The Sports Xchange
*Five players who should be on the Indianapolis Colts' draft radar: FS Terrence Brooks, Florida State: While the Colts made some strong moves in free agency, the loss of steady homegrown product Antoine Bethea (to San Francisco) makes finding a cover safety to pair with hard-hitting LaRon Landry an obvious priority. Brooks' relatively slim frame (5-foot-11, 198) and lack of interceptions could push him into the deep second round but he's a fluid, instinctive centerfielder with speed to burn. – Rob Rang, The Sports Xchange
http://www.nfldraftscout.com/ratings/dsprofile.php?pyid=105626&draftyear=2014&genpos=FS


Deone Bucannon
6-1, 211, 4.49 forty, 4.26 shuttle, 6.96 3-cone, 36" vertical
*Bucannon may have set an unofficial record for noisy collisions during a truly impactful four years in which he played in every game. Last year was named first-team All-American after 78 solo tackles, three forced fumbles and six interceptions. Frankly: Nevermind his lack of agility, so-so reaction time in coverage and occasional missed tackle. Put him on the field and listen for the wind being knocked out of runners and receivers as if hit by a Mike Tyson body punch. – Frank Cooney, The Sports Xchange
http://www.nfldraftscout.com/ratings/dsprofile.php?pyid=105781&draftyear=2014&genpos=SS
Ed Reynolds, Stanford
6-1, 207, 4.57 forty, 4.49 20-yard shuttle, 7.18 3-cone, 32" vertical
*Reynolds is physical, instinctive and has lanky build that teams like for at the position. Shows ability to handle athletic tight ends, which is becoming more important every year in the NFL. Had only one highly-productive season in terms of creating turnovers while playing on a defense with dominant front seven. Father, also Ed Reynolds, was an NFL linebacker for New England and the New York giants (1983-92). – Frank Cooney, The Sports Xchange
http://www.nfldraftscout.com/ratings/dsprofile.php?pyid=111642&draftyear=2014&genpos=FS
Brock Vereen, Minnesota
5-11 ½, 199, 4.47 forty, 4.07 20-yard shuttle, 6.90 3-cone, 34" vertical, 25-reps of 225 #1 for position

*Five players who should be on the Kansas City Chiefs' draft radar: S Brock Vereen, Minnesota: Unfortunately for the Chiefs, the losses in free agency didn't just come on the offensive side of the ball. Kansas City will be looking to replace starting free safety Kendrick Lewis (Houston) and lost depth with veteran Quintin Demps signing with the Giants, as well. Vereen, the younger brother of New England Patriots' running back Shane Vereen, is an intriguing athlete who split time between cornerback and free safety with the Golden Gophers. He's athletic, instinctive and physical and created some buzz for himself with a strong performance at the combine. His lack of ideal size (6-foot, 199 pounds) and ball-skills (four career interceptions) are concerns which could push him outside of the top 100 but at this point in the draft he could prove a steal. – Rob Rang, NFLDraftScout.com
*Five players who should be on the Patriots' draft radar: DB Brock Vereen, Minnesota: Belichick and the Patriots haven't had the best luck drafting defensive backs in recent years, but that doesn't mean they should quit trying. While cornerback and safety aren't huge needs, depth is needed at both spots and a versatile player like Vereen, who played at both positions in college, would be a great fit. He is athletic, quick-footed and instinctive, showing a clear understanding of the game and knowledge of how to manipulate the field. Vereen is known as a high character player with a strong work ethic and leadership traits, plus the Patriots had decent luck the last time they drafted a Vereen (Brock is the younger brother of Shane). – Dane Brugler, NFLDraftScout.com
http://www.nfldraftscout.com/ratings/dsprofile.php?pyid=113307&draftyear=2014&genpos=SS

Ahmad Dixon, Baylor
6-0, 212, 4.64 & 4.48 forty, 4.50 20-yard shuttle, 7.55 3-cone, 32" vertical
*Ahmad Dixon is a lightning rod for controversy and a catalyst for the Bears. He was suspended for the first half of the Texas game after being ejected in the second half against TCU for targeting. Once he returned to the Texas game, the Bears went on a 17-0 surge that helped put away the Longhorns. But Dixon drew a celebration penalty that negated K.J. Morton's touchdown on an interception return. – The Sports Xchange
http://www.nfldraftscout.com/ratings/dsprofile.php?pyid=106862&draftyear=2014&genpos=SS
Keith McGill, Utah, rated as cornerback
6-3, 211, 4.51 forty, 4.18 shuttle, 7.29 3-cone, 39" vertical
*Former JUCO All-America safety at Cerritos, McGill lasted only five games there with the Utes before a shoulder injury dictated a move to cornerback. McGill shows field awareness of a safety and even baits quarterbacks to throw underneath routes where he excels at closing on the ball. Uses height and long arms well, but lacks unbridled enthusiasm on run support. Frankly: Curiously reminiscent of Nnamdi Asomugha (Cal, Raiders, Eagles, 49ers), who maximized his height and ball skills as a boundary-style cornerback to make All-Pro. Like Asomugha, McGill seems more suited for safety except for that bad shoulder, which may explain why neither of them will be remembered as a big hitter. – Frank Cooney, The Sports Xchange
*Defensive back Keith McGill enjoyed a solid workout, as well. The 6-foot-3, 213 pounder was clocked at 4.52-4.54 seconds on his two 40-yard dash attempts — terrific times for a cornerback of his size. Given the copycat nature of the NFL, don't be surprised if a team drafts McGill in the hopes that he'll prove to be the next Richard Sherman. According to the Utes' report, representatives from 20 NFL teams were on hand for the workout. – Rob Rang, NFLDraftScout.com
http://www.nfldraftscout.com/ratings/dsprofile.php?pyid=95081&draftyear=2014&genpos=CB
Jaylen Watkins, Florida, rated as cornerback
6-0, 194, 4.41 forty, 4.50 shuttle, 7.13 3-cone, 31" vertical
*Older half brother of Clemson wide receiver and top-10 draft prospect Sammy Watkins, Jaylen showed family's elite athletic genetics since he was a versatile football star at Cape Coral, Fla., High as dual threat quarterback, wide receiver and, oh yes, cornerback. Showed ability last season to play both corner and safety. At combine he clocked 40 yards in 4.41 seconds; 10 yards in 1.50 second and benched 225 pounds 22 times — all better marks than his highly-rated little brother. Frankly: Watkins does not seem like a gamble as a natural football player with the chance of playing either cornerback or safety. Hey, how about emergency quarterback? – Frank Cooney, The Sports Xchange
*Five players who should be on the New Orleans' draft radar: CB Jaylen Watkins, Florida: Florida's deep secondary will be well represented in the 2014 NFL Draft, but the best pro of the group might be Watkins, who is the older brother of Sammy Watkins. After lining up at cornerback and safety in college, he offers the intriguing versatility that will be attractive to NFL teams, appearing comfortable in off man, press and zone coverage. Watkins has light, controlled feet and does an excellent job in his pedal and hip flip to stay in the hip pocket of receivers down the field. His game needs some refinement, but the natural talent seems to shine through and would make an excellent draft choice in the third round. – Dane Brugler, NFLDraftScout.com
http://www.nfldraftscout.com/ratings/dsprofile.php?pyid=113502&draftyear=2014&genpos=CB
ONCE UPON A TIME

Nick Collins 2005 was rated as a CORNERBACK, a 3-4th round prospect, picked 51st overall
5-11, 206, 4.36 forty, 4.16 shuttle, 6.94 3-cone, 40" vertical
*Collins entered the NFL on April 23, 2005 when he was selected in the second round (51st pick overall) of the 2005 NFL Draft by the Green Bay Packers. Collins would become only the second Bethune-Cookman player to make the Packers roster.
Some draft experts felt that the Packers drafted Collins too high, referring to him as "a developmental prospect who is very athletic but very raw" and questioning his ability to fully grasp an NFL-caliber defense.
Though he was listed as a cornerback in the draft prospect list, Collins competed in Green Bay for the starting free safety job for the 2005 season.
http://en.wikipedia.org/wiki/Nick_Collins

Earl Thomas 2010 was rated as a CORNERBACK, a 1st round prospect, picked 14th overall
5-10, 202, 4.43 forty, didn't do shuttle or 3-cone, 32" vertical
By Brian E Murphy, PackersInsider senior editor
~If there's one position that GM Theodore Thompson seems to draft well, it has to be the wide receiver position. And he does it differently than other GM's.
While others flock for the big school, big name receivers like LSU, USC, Ohio State, the Charles Johnsons, the Chad Jacksons, etc. Thompson assembled the NFL's best corps from schools like Western Michigan, San Jose State, Kansas State, Kentucky, Alcorn State (not his draft pick though), Virginia Tech.
Saginaw Valley would fit right in there.
Jeff Janis rewrote the record books at that small school.
At 6′ 3″, 219, he's very similar to the Packers own Jordy Nelson. Both guys have very good speed, but it's "deceptive" -for some reason. The elephant in the room is that each player is white, which apparently means they aren't supposed to be able to run by all the non-white cornerbacks in the NFL.
Jordy and some of his teammates have touched on that "taboo" subject in the past few seasons, as Jordy climbed from role player into Pro Bowl performer by running past DB's and scoring long touchdowns. They've felt that Nelson was able to use that "surprising speed" to his advantage as he was able to get past the corners and behind the safeties.
Now that Jordy has done that so many times, he's earned the respect of the coverage, which has helped open up the shorter routes.
Janis is very similar. As his production in college, and his combine numbers show, he has the speed, agility, and size to get past and above NFL defensive backs.
Nelson is entering the final year of his contract, as is Randall Cobb.
Thompson and company have every intention of keeping both guys.
But keep or lose Nelson, adding Janis would be a good move for the Packers, and one I would not be surprised to see happen in two weeks on Draft Weekend.
Janis is projected to go anywhere between the third & sixth round. NFL Draft Scout/CBS Sports pegs him as a round 5/6 guy.
I expect someone like Thompson take him in the third round, either with his #21 pick or his comp pick that he got for the Vikings overpaying for Greg Jennings last year.
Janis scored 45 touchdowns his final three seasons for the Cardinals. He did that in 34 games.
From CBSsports:
STRENGTHS: Looks the part with a tall, muscular body type. Has worked hard to fill out his frame. Fleet of foot with very good build up speed to accelerate away from defenders. Controlled routes and shifts his momentum well with smooth footwork in/out of his breaks. Good hesitation to sell patterns. Good tracking skills and judgment on deep throws. Solid functional strength for the position, making it a chore for tacklers to finish him off. Strong competitor with an intrepid, fearless approach to the game. Very tough and holds onto the ball after jarring hits. Ambitious worker with strong intangibles and excellent character on and off the field.
Try-hard player who gets the most out of his ability. Productive resume (37 career starts) with back-to-back 1,500+ receiving yard seasons the past two years. Holds the school record for single-season receiving yards (1,635), single-game receiving yards (300) and single-game catches (18).
If those traits don't remind you have a Ted Thompson pick, then you haven't been paying attention for the past decade.
The only problem for the Packers here is Janis has caught the eyes of more GM's than Thompson, and they will have to pull the trigger on him earlier than those draft "experts" are saying. That's good for Janis.
And he can, perhaps, thank fellow elephants Jordy Nelson, Eric Decker, even Wes Welker for him getting more advanced credit.
By Brian E Murphy, PackersInsider senior editor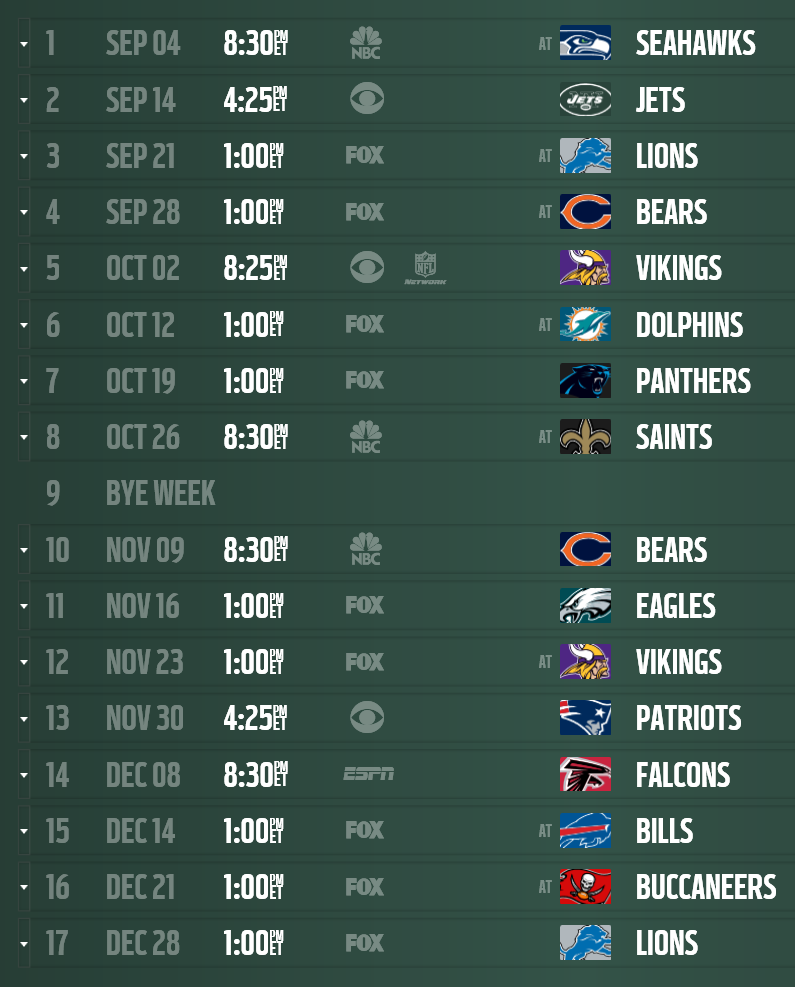 https://twitter.com/packersinsider
By Brian E Murphy, PackersInsider senior editor
~Ever since Nick Collins was unfairly taken away in 2011 in his early prime, the Packers have had a gigantic hole on the back end.
Fans and NFL analysts alike expected the Packers to draft a safety early in the next draft, 2012. Everyone knew Thompson would not go after an unrestricted free agent, so it appeared obvious Thompson would use the draft to fill that massive hole.
He did. Well, sort of.
He waited until the fourth round when he grabbed a guy very few had heard of in Jerron McMillian from Maine.
Many fans who were involved with mock drafts that spring were hoping for safety Harrison Smith from Notre Dame to be the pick, but when #28 came around, Thompson grabbed DE>turned>OLB Nick Perry instead. The Minnesota Vikings had the next pick, and they did select Smith, who was an immediate upgrade to their defense and was an All-Rookie.
The 2012 Packers defense would, quite honestly, have been much better with Smith than they were Perry. Partly, in all fairness, was because Perry missed most of the season with an injury, while Smith was healthy.
Smith did miss most of his next year though, 2013, with his own injuries. And Perry was hurt again.
Last draft, fans and pundits again expected a safety to perhaps be the Packers' pick at #26. Two were possibilities as Matt Elam from Florida, and Johnathan Cyprien from Florida International were graded as 1st rounders and were available. But Thompson again chose the larger man as he went DL with UCLA's Datone Jones. Datone might yet pay dividends, as might Perry.
Thompson eventually ended the draft with no safeties selected at all, gambling that McMillian or M.D. Jennings was going to make that "second-year jump" that he and Mike McCarthy have a patent on.
Elam did go just six picks after Datone, at 32 and Cyprien next off the board at 33. Elam ended up being drafted by the champion Ravens, and it was he as a rookie last year who broke Randall Cobb on the legal, but cheap, hit into his planting leg when the Packers played at Baltimore.
So here we are a year later, and the hole at safety is bigger than ever. Thompson, unlike Denver (TJ Ward) and New Orleans (Jairus Byrd) and New England (Darelle Revis) didn't bolster his secondary by adding a free agent, so it will be Draft-or-Bust if the safety hole is to be finally, properly filled.
Let's take a look at a few possibilities. Again, with Thompson, you never know. You can't be surprised if he grabs a guy from a small school like Maine, Bethune-Cookman (Nick Collins), or if he goes big powerhouse school like USC (Clay Matthews) or Alabama (Eddie Lacy).
The consensus top two in this draft are HaSean Clinton-Dix from Alabama, and Calvin Pryor from Louisville. A small handful of people think Northern Illinois' Jimmie Ward is better than Pryor.
Clinton-Dix, 6-1, 208, 4.58 forty, is more of a free safety, who reminds me of Byrd a bit as he's a guy on the back end. He doesn't have blazing speed though. His speed was exactly the same as Pryor at the NFL Combine.
Pryor, 5-11, 207, 4.58 forty, is an aggressive, hard-hitting safety who reminds many of Harrison Smith and Kenny Vacarro, who was the Saints number one pick last year and injected some physicality to that defense last year.
The Packers secondary hasn't been accused of being "physical" in quite a few decades. Pryor might be the perfect prescription to that. Pryor knocked out guys last year in three straight games.
Ward is 5-11, 193, and ran a 4.48 at the combine. I've heard the Earl Thomas comparison to him, but I see more of Thomas in Pryor. Still, there's no doubt that Ward would be an upgrade over anything on the roster currently besides Burnett.
Ed Reynolds from Stanford tested as close to a clone to Clinton-Dix as you could find at that combine. He measured in at 6-1, 207 with a 4.57 forty. Just because the magazines and Kiper, McShay, Mayock, and others have Reynolds so much lower, doesn't mean Thompson does. Reynolds is a projected 3rd/4th round pick, but don't be shocked to see Thompson take him in the 2nd or 3rd round.
I suspect if Reynolds had done what he did and was from Alabama, he'd be rated higher by the national pundits. Thompson doesn't get fooled like that, and Thompson has drafted a lot of players from the West Coast (Rodgers, Matthews, Perry, Datone, Jonathan Franklin, James Jones, Desmond Bishop to name a few).
Florida State's Terrence Brooks is faster (4.42 combine) than all of them, and at 5-11, 198, has similar size as Pryor and Ward. He's pegged for the 3rd round by most at this time. But again, Ted Thompson has his own grades which are always much different than the pundits we are reading about from January til draft day.
Washington State's Deone Bucannon measured in at 6-1, 211, with a 4.49 forty. Bucannon has the best blend of size, speed, and game tape of all the safeties.
I would hope that at least one of those guys is drafted by the Packers next month. If not, than perhaps one of these names is a guy Teddy might grab:
Craig Loston, LSU, 6-1, 217, 4.63.
Brock Vereen, Minnesota, 6-0, 199, 4.47.
Ahmad Dixon, Baylor, 6-0, 212, 4.64.
Dion Bailey, USC, 6-0, 201, 4.66.
Dontae Johnson, NC State, 6-2, 200, 4.45.
Kenny Ladler, Vanderbilt, 6-0, 207, 4.70.
LaMarcus Joyner, Florida State, at 5-8 is too short for Thompson so I feel you can cross him off the list.
A sleeper to watch for is speedster Dezmen Southward from Wisconsin. At 6-0, 211, he blazed a 4.38 forty at the Badgers Pro Day in March, and leaped an NBA-like 42″.
Only five safeties tested in Indianapolis at this year's Combine recorded a 40-yard dash under 4.50 seconds. Of the group, only Washington State's Bucannon recorded a similar time (4.49) while possessing a similar frame (6-foot-1, 211 pounds).
Southward is a better runner and athlete than he is football player. So far.
But some team might grab him earlier than expected because you can't teach speed like that. Sam Shields is proof of that, and even he went undrafted somehow.
Some possible late-round or undrafted free agents to keep an eye on are:
Jerry Gates, Bowling Green, 5-11, 203, 4.56.
Darwin "Cookie Monster" Cook, West Virginia, 5-11, 203, 4.58.
Shamiel Gary, Oklahoma State, 6-0, 205, 4.53.
Maurice Alexander, Utah State, 6-1, 220, 4.54.
Jonathan Dowling, Western Kentucky, 6-3, 190, 4.52.
Ty Zimmerman, Kansas State, 6-1, 202, 4.57.
Troy Polamalu, Ed Reed, Nick Collins, Earl Thomas and Kam Chancellor, DaShon Goldson, Eric Reid.
It seems one thing that championship defenses have in common is they are strong on the back end at the safety positions.
Thompson had that with Collins and young Morgan Burnett. But since Collins' career was taken away from him, the back end has been atrocious and that has to be fixed finally.
Whoever Thompson does draft, and I think he should draft not one but two safeties, he has to be right this time.
When you rely in the draft more than any other GM does, if he wants to get this team back into the Super Bowl there can be no more missfires like McMillian and MD Jennings. He has to find a good safety next month in the draft.
By Brian E Murphy, PackersInsider.com senior editor
~AJ Hawk was the fifth overall pick in the 2006 NFL Draft, Mike McCarthy's first as Packer head coach.
Among the other players who were strongly considered for that pick were current 49ers tight end Vernon Davis, Baltimore Ravens defensive lineman Haloti Ngata, and former Longhorn safety Michael Huff.
The Packers, of course, took Hawk with that pick. The other guys went in the picks soon after. Huff went 7th. Davis went 6th.
Davis and Ngata have become stars and have appeared in Pro Bowls. Hawk has not lived up to those lofty expectations. But he's been the most healthy and available Packer since he was drafted.
What about the safety, Huff?
Well, he was a disappointment in Oakland. He played seven seasons in the black hole. But he did only miss four games in seven years.
Last year, he split his time between the reigning Super Bowl champions the Ravens, and the new AFC champion Broncos.
He's currently a free agent, and could be had for the veteran minimum easily. He would not command any significant signing bonus or guaranteed money.
For what he did in college, at a big time program, and what his skills, combine times and measurements were, he'd again be the easy, clear-cut top-rated safety if he were entering this draft.
But something happened in Oakland and last year where he didn't make the jump that everyone, I mean all the scouts and analysts, expected.
His final four seasons in Oakland, 2009-2012, he had at least two interceptions each season. And that was behind a bad defense on a bad team who was trailing most of the time and didn't have to pass much.
Remember, the combined number of interceptions the whole Packers cast of safeties had last season was zero. Nada. Nothing.
Huff is also a capable blitzer, as his 2010 season with four sacks shows.
Giving Huff a chance certainly couldn't hurt anything. He's a talented and athletic player, who has no significant injury history. He was talented enough that him being a top-ten pick in that 2006 draft was a seemingly safe pick.
Much like the 49ers have recently added former first-round "talents" on the cheap (or not so cheap) from other teams in: Donte Whitner, Glen Dorsey, Ted Ginn, Carlos Rogers, Ahmad Brooks, Justin Smith, and Anquan Boldin, there's little risk and high reward possible.
Huff has played badly. He's been beaten on passing plays.
Huff might not provide anything to the Packers.
But he won't cost much and he could, perhaps, blossom in Dom Capers' defense and add something on the back end.
There's absolutely no reason Ted Thompson shouldn't at least bring Huff in for an extended look.