From Bob McGinn, Milwaukee Journal-Sentinel
~GREEN BAY – Clay Matthews loves sacking the quarterback, flexing his bulging biceps and prancing back to the huddle.
He relishes success almost as much as he detests failure, even if only the perception of it.
Having reached age 30, perhaps the mid-point of his career with the Green Bay Packers, Matthews remains a man hell-bent to discourage those who are paid to neutralize him.
"It's cliché, but I hate losing more than I love to win," Matthews said in an extended interview early in training camp about how he goes about his job. "And I truly hate when someone feels, whether it's true or not, that they've gotten the best of you. Whether that's through four quarters of a game or a pass rush, whatever it is."
Matthews pays attention to what's being said about him in today's vast new world of media and social commentary. Every NFL Sunday becomes a vehicle of self-expression, not only for millions worldwide but also the game's superstar players.
"You're competitors on such a high level now with so much visibility," said Matthews. "You want to be the best, and put on a show each and every play. You want everyone to know this is who I am."
It took less than a year for Matthews to become a marked man. He hit double-digit sacks as a rookie in 2009, made the all-pro team as well as one of the top-10 defensive plays in Super Bowl history in 2010 and bailed the Packers out with his unselfish move to inside linebacker over the last season and a half.
Now Matthews embarks on his eighth season back where he belongs, the right outside-linebacker position where once again some left tackles will be quaking in their cleats before facing Green Bay.
"Well, yeah, that's what I try to do," Matthews said of his desire to intimidate the opposition. "You want to be that guy in game week that offensive coordinators go, 'OK, we've got to keep two on him.' The tackle will never admit it but you want him in his head to be, like, 'Oh, (expletive).' "
Matthews takes the field on Sundays with that long blond hair flowing from beneath his Riddell Speed helmet. At his waist is a little white towel, so when he cruises across the field the hair and towel create an arresting image.
"It's mainly for aesthetics," he said. "If you look good you feel good you play good. If you look at yourself on film and you look like trash, you're, like, 'Oh, no.' I've come a long way since my rookie year."
You'll never catch Matthews wearing sleeves, either. He has never noticed the cold during a game.
His thigh pads, knee pads and shoulder pads are about as small as they can get. His shoe size is 14. He pops in his green mouthpiece before every play.
Matthews, 6 feet 3 inches and 254 pounds, spends 12 months of every year trying to be fast, fresh and powerful for the game days that define a career. Since running a 40-yard dash of 4.57 seconds during pro day at Southern California in spring 2009, he hasn't run another.
The No. 52 jersey looks vacuum-sealed to his torso. Before commercial shoots producers tell him his jersey size must be 2X. "I say you couldn't be more wrong," he said. "My jersey feels tighter without shoulder pads than it does with."
If you were to observe Matthews pre-kickoff, there wouldn't be much to see. He's not that guy who needs to be swatted up-side the head or pounded on the shoulders to get ready.
His demeanor is one of processed calm. After seven seasons, he knows when to go and when not to go.
Matthews should be a pro's pro, with a father (Clay) who played linebacker for 19 seasons at a high level and an uncle (Bruce) who played center and guard well enough to make the Pro Football Hall of Fame.
And, Matthews most assuredly is. The fourth-quarter fumble that he and Ryan Pickett forced in the 45th Super Bowl with the Packers on the ropes against Pittsburgh was the result of his pre-snap call based on two weeks of tape study and having the intellect (Wonderlic score of 27) to tie it all together.
"It's ridiculous the analytics there are," said Matthews. "If there's data that I deem 70%, 80%, I play the percentages. There are tendency-beaters, and they (opponents) do that sometimes. But you don't go out there (saying), 'We'll wing it.' "
It didn't take long before Dom Capers, his only NFL defensive coordinator, came to feature Matthews. He trusted Matthews, which in turn meant a degree of freedom for Matthews.
"But when you say freedom to me it sounds like you're ad-libbing out there," he said. "That's not the case. If he's giving me freedom it's because he has a play designed for me to blitz a certain way or have a two-way go. That's your chance."
Matthews turns back to the line of scrimmage after receiving the front and coverage calls from the signal-calling inside linebacker in the huddle. He knows the left tackle will be in his way. His pre-snap objective is spotting others with a chance to take shots at him.
"Forget the quarterback," he said. "I like looking at the guys who can potentially block me right off the bat. Is there a tight end off (the ball)? Is there a (wide) receiver close? Is there anybody that can crack back or cut me out? If not, I can really tee off."
He must be alert for checks made by teammates behind him or even the outside linebacker on the other side.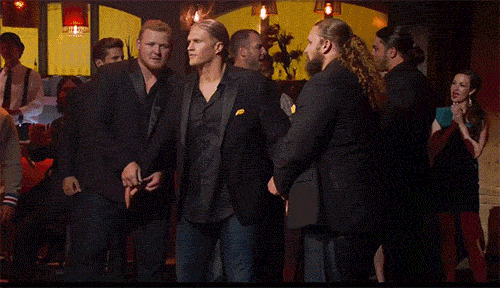 Under Capers, Matthews' stance is inside foot forward. Other teams, such as the Broncos, do it the other way.
The ball always is in Matthews' sight but isn't necessarily his focus. If his location is well outside the tackle he will pay more attention to the tackle's first movement even knowing he'll be late off the ball if his opponent's late.
Let's say it's just the tackle and Matthews on the outside of the formation. In every situation, one defensive player is designated to have force responsibility. In this case, that man would be Matthews.
As a rule of thumb, the outside linebackers either are squeezing or spilling the ball carrier on running plays. In the base defense, they're more often squeezing. In sub defenses, they're more often spilling, especially if a tight end also is in front of them. To spill means stringing out the play by making the ball carrier run laterally.
Technically, Matthews would be attempting to squeeze (set the edge) an outside run to his side by forcing the ball carrier inside. Despite a 50-pound disadvantage in weight, his job must be to crash into the tackle while maintaining outside leverage.
"If you can fire off into them and the back has to turn back in, great, I did my job," Matthews said. "But I try to be difficult for the guy (tackle) as opposed to being just a machine that's doing the same thing over and over."
If Matthews sets a hard edge on one play, he might slip around the block on the next. He wants to create indecision, perhaps prompting the tackle to think, 'OK, this guy just stuck his face in mine, and then the next play he jumped around me and got a TFL (tackle for loss). Now I've got to play on my heels.'"
It's risky, and too much of it can undermine the integrity of a defense.
"They always tell you, if you're going to take a chance you better go make a play," said Matthews. "If you're going to rush and you're in coverage, get the sack. If you're going to go underneath a block, make the play."
Matthews probably is even more dangerous chasing runs to the other side of the field. Some offenses try to slow him with a brush block from a skill-position player, or by calling bootlegs, reverses or other misdirection plays previously to keep him honest.
He remembered chasing down Chicago's Matt Forte from behind last season, and the third-and-1 fumble he forced vaulting the line at Cincinnati in 2013 that the Packers returned for a touchdown.
"That was like Troy Polamalu," Matthews said. "That's fun when they don't account for you and you're not supposed to be doing this type of stuff and you can still disrupt plays."
He added: "I can get off the block. I can make a TFL. You just have to stay ready at the point of attack. I play the run just fine."
When conversation turns to pass rush, Matthews punctuates his words by making various sounds, including a jet taking off.
"I think my biggest attribute is my quick-twitch ability," he said, rolling in a "whoosh" for effect. "I'm not going to say I have one go-to move. It's my burst, change of direction and speed coming out of cuts and plants. I feel like some guys can't keep up with that."
Matthews wins with speed rush, bull rush, an inside rip, a shake inside and go back outside, slapping the tackle's arms down and dipping outside, and a spin move.
"Anybody can run around but then you get pushed (wide)," said Matthews. "When you can flip those hips around, that's when you slap the ball out. But there's so much going on.
"What if it's a three-step (drop)? What if he's rolling out the other way? What if the guard's going to come blast you? What if the back's chipping?
"A lot of times you use all four quarters to size a guy up, like a pitcher throwing a fastball high and inside to get them to respect the speed. Well, you didn't win that one? You're right, but he now knows I can run 1.49 (seconds for 10 yards) off the line."
Getting off the line is essential. First contact between Matthews and the tackle usually occurs between his third and fifth step.
"What is a tackle told to do?" he said. "Their whole job is to hold you and not get caught."
If that 310-pound tackle can't grab Matthews, he can't protect the quarterback. The winner often is the player who gets his hands inside on the other's chest plate first.
"You want to keep their hands off you so you're just timing up their hands," said Matthews. "Different guys have different methods. You have some guys who want to punch you, and that's high-risk, high-reward. They'll defibrillate you at one point but at the next point you can beat them with a hand swipe or something."
Of the nine sacks on which Matthews was given full or half credit last season, at least three came on stunts. Last year, teammate Julius Peppers said he had no love for stunts, but Matthews does.
At times, Matthews can absorb considerable punishment if he charges inside and is gored by a 330-pound guard or center who isn't fooled and is waiting to punch him. Overall, he likes running the choreographed loops and crosses with teammates because his quickness can torment short-setting guards who are much more accustomed to handling defensive tackles.
Matthews is less enthusiastic, of course, about the extra attention he has encountered as the Packers' premier pass rusher almost his entire career. Based on Journal Sentinel statistics, he was double-teamed (stunts excluded) on 35.2% of dropbacks in 2010, 37.8% in '11 and 36.2% in '12. That number has been about 25% the past three seasons.
Specifically, he recalled the frustrations of playing against New Orleans several times.
"The guard would always just fan out and take away the inside, and the tackle would be, 'You've only got one way to go now unless you want to go through me. Good luck,'" Matthews said. "Then with (Drew) Brees it was, like, 'I haven't even gotten off the line yet and you've already completed a slant.'
"There's some teams, you go, 'Cut me a break.' "
His keen preference is to play the right side, which excluding the 1 ½ seasons spent at inside linebacker probably has been his position two-thirds of the time compared to one-third on the left.
He played the right side almost exclusively this summer. He feels "rejuvenated" by the return to his favorite position and is eager to restore some of the luster to his name.
Pro Football Weekly, in its annual ranking of the NFL's top 50 players regardless of position, placed Matthews at No. 37 in June just three years after he reached his high-water mark of No. 18.
"No, I don't think I've slipped at all," he said. "Inside linebacker isn't a glamorous position. Hitting the quarterback and dancing and being Super Bowl MVP is a glamorous position. I think I'll have more opportunities to elevate my status.
"There will come a day when I go to camp and I'm, like, 'Do I let the young bucks get a few more reps?' But I don't feel I'm at a point now where I'm switching to just being a third-down pass guy. I still feel young, fast, healthy."
Matthews battled hamstring woes for several seasons but they seem to have abated. His only surgery was on his right thumb in December 2013. He has had a handful of concussions but doesn't seem overly concerned.
As his eighth season nears, Matthews aims to continue carrying on the family tradition in every way except one.
"I'm not playing 11 more years," he said. "You can put that on the record."
Original article found here
From Tom Silverstein
~GREEN BAY – The Green Bay Packers drafted Kenny Clark and Dean Lowry with the hope they could provide some meaningful snaps when the regular season rolled around.
But the truth is they knew it was going to be absolutely necessary.
Thanks to a poor decision emerging defensive end Mike Pennel made during the offseason, they are stuck. The four-game suspension Pennel will serve to start the season, the result of a second violation of the NFL's substance abuse policy, has forced them to raise the learning curve.
Heading into the third exhibition game Friday night at San Francisco, their plans are shaky. Neither Clark, who is battling a back injury, nor Lowry has shown signs of being ready to play more than a bit part in the defensive line rotation.
And that's not a good thing because minus Pennel, there are a lot of snaps to be made up the first month of the season.
"It's part of the deal," Pennel said of the responsibility he bears. "I've talked to the coaches and all of that. Our young guys are already being prepared. Being away from the guys for that long is going to suck. but I'm trying to take a little bit of positive out of it.
"I never want to be in this situation ever again and just learn from it."
Even if the Packers force linebackers Datone Jones and Julius Peppers to revert back to defensive linemen, it probably won't be enough to fill the void Pennel has left.
Jones dropped down below 290 pounds to help him transition to linebacker and Peppers has lost a good deal of the run-stopping ability he once had, leaving the 6-2 1/2, 312-pound Clark and the 6-5 1/2, 296-pound Lowry the Packers' best options to complement starters Mike Daniels and Letroy Guion.
If the 6-4, 333-pound Pennel were there to play with Daniels and Guion, the Packers would have plenty of size and strength in their 3-4 base front. In the nickel package, where only two defensive linemen are used, they could put Guion and Pennel on the field on early downs and feel OK about playing the run.
The most vexing part of their predicament is that Pennel has shown signs of being the massive force at defensive end the Packers once thought he would be at nose tackle. His play in the two exhibition games has been mostly late in the game against backups – the most important snaps go to those who can play when the season starts — but it has been impressive just the same.
He has had the best camp of his career.
"I mean yeah, but the elephant in the room is that I can be happy about all this, but I'm still going to miss four to five games," Pennel said.
After being asked to move from nose tackle to end in the middle of training camp last year, Pennel struggled to find his place. He wasn't used to working on the edge against athletic tackles who seemed to know his every move.
He averaged 17 1/2 snaps a game and played sufficiently against the run, but his pass rush was not impressive and he offered little to the sub packages where he would have to move from end to one of four alignments inside.
"You're out there against the most athletic guys on the offensive line, coming across Tyron Smith, Russell Okung, Greg Robinson," Pennel said. "You just have to plan for a lot more. There's a whole different playbook out there. The coaches reassured me throughout the weeks and into the season that they felt it was something I can handle so we ran with it.
"Then I had the whole offseason to work on pass rush, different looks, moving around. I had to really come to terms that I might not be lining up at nose every time or might not be lining up at end every time in the game, so just trying to become as versatile as possible."
Lowry is facing much the same thing that Pennel did last year. An end at Northwestern, the fifth-round pick has had to adjust to shifting inside in the nickel package where strength matters more than quickness.
He faces the same challenges every rookie defensive lineman does when he gets to the NFL, which includes facing better talent, having to play different alignments and understanding exactly what it is the defense is trying to get done.
"He's a smart kid," Jones said. "Real long. He's going to be real strong. I can't wait to see him two years down the line when he grows into his body and really starts maturing. You're going to see his best game.
"Right now, he's learning. The game is going to be fast from the start. He's going to do well."
Lowry is starting at end in the base defense and playing a lot inside in the nickel to get experience. As it stands now either Lowry or Clark will have to team with or Guion on early downs in the nickel in place of Pennel.
The only other option is for Jones and Peppers to help fill those spots, but ideally they should only be inside on passing downs.
"If that's where they need me, that's where they need me," Jones said. "It's my former position and at the end of the day I'm still paying attention to all the calls and make sure I understand everything so I can be thrown in there."
If Clark doesn't play at San Francisco, it will be a huge blow to his development. He has been a non-factor so far despite being given tons of practice snaps and the only way he'll get better is to keep playing.
The Packers can't afford for his back injury to linger. There's a lot of pressure for the 20-year-old first-round pick from UCLA to mature quickly and be a complement to Daniels and Guion.
He insists there's enough time for him to get where he needs to be.
"I'll be ready," he said. "I'll definitely be ready. The only thing I can control is going out there and working (hard). That's just what I'm going to do. We've got three, four weeks until that time, so I'm not worried about it."
The Packers, on the other hand, have plenty to worry about. Pennel's suspension has left them shorthanded.
Original story here
~Aaron Rodgers is the highest rated passer in the history of the National Football League.
At 104.1, Rodgers is almost two and a half points higher than the next guy, Russell Wilson (101.8). After him, it's Tony Romo (97.1), Steve Young (96.8), Peyton Manning (96.5), Tom Brady (96.4), Drew Brees (95.8), Philip Rivers (95.5), Ben Roethlisberger 94.0), Kurt Warner (93.7), and Joe Montana (92.3) rounding out the top 11.
Hall of Famer, and some say the best pure passer of all time, Dan Marino finished his record-setting career with a passer rating of 86.4.
Where's Brett Favre? His rating finished at 86.0, currently tied with Jay Cutler.
Of course, Cutler's will change with each interception he serves up to the Packers' defense.
Things change in the post-season, however. Teams are better, but more often than not, defenses are better.
Rodgers still has great career passer rating in the playoffs, as his career postseason rating is 98.2, good for 5th of all-time.
However, above him are Alex Smith (99.1), Drew Brees (100.7), Kurt Warner (102.8 and owner of the biggest 3 passing yard games in Super Bowl history), and Bart Starr at number one (104.8), higher than Rodgers' record-setting regular season rating mark. That explains all the championships that Starr and the Packers' of the 1960's won. Starr seemed to play better, smarter, clutcher when the ring was on the line.
There are a few things to keep in mind regarding Rodgers' overall playoff rating, however.
The first is that his first playoff game was that historical shootout at Arizona in the 2009 season. It was the highest scoring playoff game in NFL history, with poor defenses and great offenses.
You might recall Rodgers threw for 4 touchdowns and 423 yards, for a passer rating of 121.4. But also remember that he was outplayed by Warner, who had 5 touchdowns and 4 incomplete passes for a passer rating near perfect.
Rodgers also threw an interception on the first drive of that game, and of course, you can't forget the last play of that game, that season, in Arizona in overtime.
Rodgers also had the phenomenal game in the 2010 NFC Divisional at Atlanta. That was Rodgers at his finest. Rodgers was 31-36, for 366 yards, with 3 touchdowns and 0 interceptions. His passer rating for that game was 136.8.
He also was great in that seasons' Super Bowl against the Steelers with a 111.5 rating against a still-good Dick Lebeau Steelers defense.
And lastly, his 2014 playoff win over the Dallas Cowboys was fantastic. Rodgers, on the gimpy calf, had a 125.4 rating that cold day. He had 3 touchdowns, 316 yards, and 0 interceptions. Romo, on the other side, had a passer rating of 143.6, with a safe 15-19, 191 yards, and 2 touchdowns with no picks.
Of course, Dez still dropped it. But if he didn't, that would have been 16-19 for about 230 yards and 3 touchdowns, for Romo. Anyway, those four spectacular games skew the overall number, somewhat.
Nonetheless, aside from those four playoff games, Rodgers has had too many stinkers in the playoffs. And it's a big factor for why he still has only gotten to one lone Super Bowl in his fantastic 8-year career as starter.
Older fans will remember how early his career in just his second season, Dan Marino took his 1984 Miami Dolphins to the Super Bowl, which they lost to the Joe Montana 49ers.
Everyone expected Marino to be back to more Super Bowls, and sooner than later. But he never once made it back. Each year passed, and Marino never got to another. Neither did Favre after the 1997 season, despite numerous opportunities.
Now look, there wasn't much Rodgers could do in the 2011 loss to the Giants, in his (or anyone's) finest regular season ever by a quarterback. Remember that 2011 season, he was the record-setting MVP that year, and the offense seemed unstoppable.
But against the Giants, because of poor blocking on the edges protecting Rodgers, and fumbles from Ryan Grant and John Kuhn, Rodgers' offense was short-circuited and a one-and-done exit from the playoffs for the defending champion Packers. Everyone thought that Packer team would repeat, as they almost had gone undefeated coming off the Super Bowl XLV victory.
Rodgers passer rating in that home loss to the Giants was a terrible 78.5.
His regular season rating that year was the best ever, 122.5.
Rodgers also has played small in the post-season against the 49ers and Seahawks. You can't blame Rodgers for the loss to Arizona to end last season. He finished the game with none of his top 3 WR's as Nelson, Cobb, and Adams all were or went out injured.
But he was outplayed by Colin Kaepernick, two straight seasons (2012 & 2013), one in San Francisco and one in Green Bay. He did play pretty well the first one (91.5), but the Packers defense seemed surprised that Kaepernick (181 yards rushing) could run fast, and Rodgers' work wasn't enough against a very good 49ers defense.
The next year, the Packers got San Francisco in frozen Lambeau Field for the playoff game, and Rodgers and the Packers were eliminated yet again. This time, the Packers defense held Kaeperick to a 56.3 passer rating, but it wasn't enough as Rodgers put up a Ryan Leaf-like 52.1 rating, despite a healthy Nelson, Cobb, and Jones plus rookie stud Eddie Lacy at running back.
The Nightmare Choke in Seattle with the Super Bowl on the line is the one that haunts, forever. That was the Packers Super Bowl to win, and that team was loaded.
Dom Capers' defense that day had a great gameplan, and they executed it brilliantly for about 55 minutes. Had Rodgers been regular-season Rodgers, that game would have been about 37-0 Packers.
Rodgers plays scared in Seattle. He just does.
I think it stems from the Fail Mary game where the Packers called nothing but passing plays, and the Seahawks defense just teed off on him with 7 sacks the first half, almost breaking him in two many times.
He sees ghosts there, which can be expected even from the best of quarterbacks.
In that NFC Championship collapse, Rodgers didn't throw a last-second interception to break hearts and end dreams, like the ole Gunslinger was prone to do.
But Rodgers did make three passes earlier in the game that cost the Packers, most likely, a minimum of 10 points, and as many as 21 points. Those three passes are among the FIVE THROWS RODGERS would like to have back. With a Super Bowl on the line, he only needed to play well, not necessarily great. But he played poorly, and the result was the most devastating loss in Packers history. I still have scars.
That's the thing about the playoffs. All it takes is one poor performance and you're done. Rodgers is used to the feeling that he has to "carry" the Packers by himself, as he seemingly did in the 2010 playoff run, and the 2011 regular season.
But this defense is better, and has a chance to be really good with that great young defensive backfield, and a bunch of stars, first-round picks up front in Matthews, Peppers, Perry, Datone, Daniels, and another first rounder in Kenny Clark.
The great thing is that he Packers make the playoffs all the time. Don't take that for granted young Packer fans. Ask the 1970's and 80's Packer fans about that.
But once in the playoffs, Rodgers will have to win two or three games against good NFC defenses to get to the Super Bowl. He can't be outplayed by the Kaepernicks, Wilsons, Mannings, Palmers, Bridgewaters, or Newtons. He can't play scared of the Seahawks pass rush.
Remember, this is Rodgers' 12th season in the NFL. He's not getting any younger. It's only early August, but in five months, when the playoffs get here, it's time Rodgers rises to the occasion, and leads his team back to the Super Bowl. The window doesn't stay open forever.
Packer fans, please leave your memories of these moments, your comments and reactions, but moreso, let me know if I am the only one who still feels the scars on my heart from most of them, especially those three at the bottom.
By Brian E. Murphy, Packers Insider senior editor
~Aaron Rodgers is as great of a quarterback as anyone who's ever played the game.
That's what the NFL Career Passer Rating chart says, and that's what some analysts, experts, and other media folks say.
Packer fans under the age of 40 have been spoiled rotten by him, on the heels of Brett Favre and his three MVP seasons in the mid 1990's.
But with just one Super Bowl in eight seasons starting, seven of them with the great Clay Matthews, and all of them with at least one superstar receiver (Greg Jennings 2008-2012, Jordy Nelson 2008-present) Rodgers is obviously not perfect.
He's been outplayed by Colin Kaepernick, twice. One in San Francisco and one in Green Bay.
He's been outplayed by Eli Manning, at Lambeau Field. He's been outplayed by Kurt Warner, although what Rodgers did that game should have been more than enough. But Capers' defense that day was atrocious, and the refs let Larry Fitzgerald push Charles Woodson down for two touchdowns.
And, believe it our not, Rodgers was outplayed by Russell Wilson in the 2014 NFC Championship game, despite the Packers defense picking Wilson off four times, and bringing Wilson to tears.
Here are the five passes Rodgers wishes he had back.
And Cheesehead Nation wishes he could do over.
Number 5
At Carolina, 2015 Regular Season
The 6-1 Packers faced the still undefeated, 7-0 Panthers, in week nine. If the Packers could win, they would tie the Panthers for the NFC top-record and chase for the top seed, at 7-1 halfway through the season, with four straight divisional games to come.
Green Bay fell behind early, but thanks to a great late rally, the Packers had the ball inside the Carolina red zone, down by eight, with one play to potentially tie the game, should they make the two-point conversion.
Fourth and Goal, so McCarthy called up his best play, for his best receiver on the field. It was brilliant. One problem, Rodgers didn't even throw it to him, for some reason.
Number 4
At Arizona, 2009 NFC Wildcard Playoff 
Maybe this should be number one, because of what it could have been. And because of what happened two plays later. But it didn't cost the Packers a Super Bowl. Remember that season the Vikings, behind Favre, kicked the Packers butts both times. The Packer defense didn't touch Favre in two games.
And the Saints defense was on the Bounty gate that year. After Warner carved up the Packers this game in his best game of his Hall of Fame career, he would go into New Orleans and get beaten to a pulp in a Saints blowout.
And then the following week in the NFC Championship game, the Vikings would dominate the Saints in the Superdome, but Favre was battered, roughed up, late-hit, almost broken, before he finally threw his patented last-second heartbreaking interception, costing them the Super Bowl appearance.
Had the Packers made it that far, the Packers would have been beaten by either of those teams, and Rodgers might have been the one crushed, instead of Favre and Warner. I don't think Favre or Warner were ever good again after that relentless viciousness from Gregg Williams bounty defense.
But that doesn't erase this one miss by Rodgers.
The situation was the Packers and Cardinals had just finished the highest-scoring game in NFL playoff history, with the Cardinals kicker Jay Feely missing a chip-shot at the end of regulation in a 45-45 tie. It gave the Packers miraculous life, and everyone thought that the lucky winner of the coin toss would unfairly be given the win.
That was all the talk from Fox Sports' Joe Buck and Troy Aikman as they discussed the possibility, and then reality, of overtime. That was before the rule change giving each team a chance at having the ball in overtime, barring an offensive touchdown on the first possession. This game, despite the ending going against the logic, was what made them put in the new overtime rule.
Also remember that this was Rodgers' coming out party. His first year as starter, 2008, he played well but the defense and special teams were absolutely horrible. It cost jobs, and brought in Dom Capers and the 3-4 defense, along with rookies B.J. Raji and Clay Matthews.
This 2009 offense was unbelievable, with a 1,200-yard rusher in Ryan Grant, a great tight end in Jermichael Finley, and all kinds of great receivers still in their primes. Donald Driver was still good. Jennings was at the end of his fourth year, Nelson his second year, and Jones his third year. Finley was a nightmare matchup for Arizona, but so was the speed of Jennings and Nelson.
So when the Packers won the coin toss, and received the ball, everybody thought the Packers would win. Heck, all it would have taken was a field goal in those days.
Forget the field goal, how about ending it on the first play of overtime just like Favre did in the 2007 Monday Night Football game at Denver, when he hit Greg Jennings for an 80-yard bomb on the first play to win it in dramatic fashion.
The table was set for Rodgers. Whole world watching, including the Gunslinger himself on TV back in Minnesota, where they had a bye. First play, two backs behind Rodgers, McCarthy dials up the game-winner, and Jennings blows by his guy and turns the safety Antrelle Role inside out. He was more open than he was to beat Denver in that 2007 overtime.
Numbers 3, 2, & 1
At Seattle, 2014 NFC Championship Game
He made three terrible throws this game. One of them should have been a free play as Seattle defensive end Michael Bennett jumped offsides. But no flag was thrown, as Seattle seems to have their own set of refs in that stadium when the Packers play there.
I love that Rodgers likes to take a chance on a free play for a big play, in this case, a possible touchdown.
But he needs to know that it was the rookie Davante Adams he was throwing to. He's been overrated since the moment the Packers drafted him. If Rodgers didn't know then, he should have learned the next year when Rodgers passer rating was in the 50's for the full season counting on Adams to shoulder the load with Jordy Nelson out.
But besides it being Adams he was throwing to, it was All-Pro Richard Sherman that he was throwing against. Many teams simply avoid Sherman all game long. Rodgers has in the past. Nelson and Cobb were running routes, and they weren't covered by Sherman.
The other interception was inexcusable and really rubs me the wrong way for one reason. That reason is because of how much Rodgers acts like a coach when it comes to Jeff Janis. Rodgers constantly has said that Janis doesn't run his routes right too often, that he's not sharp, that he's not on the same page with Rodgers.
Well, Janis has gotten far, far fewer chances and reps with Rodgers, than Adams has. And certainly than veterans Nelson and Cobb have. Why Rodgers is always critical of Janis when they don't see the defense the same way, or when Janis sees he can sneak behind a guy but Rodgers expects him to flatten it out. Case in point was the playoff game at Arizona last year.
There was a play to Janis where Janis was running an out at about the 10-yard line, but the defensive back was going that way already, to the sideline. Janis could see this. I could see this. It would have been incomplete or intercepted. So Janis cut it behind the defensive back, and into the end zone. Had Rodgers read all that the same way, it would have been a simple touchdown pass if Rodgers floated it into the side of the end zone.
The thing that most fans aren't aware of is that the receivers don't always run the routes exactly as they are penciled in the playbook. Defenses often mix things up, and what originally looked like it would be a winning route becomes a failure. Or, sometimes the receiver will see that, and fool the coverage by make an improvisation.
Remember the last-second touchdown pass to Randall Cobb in the final game of the 2013 season at Chicago to beat the Bears and win the division? The one where Kuhn clipped the Bears' free-rusher Julius Peppers to give Rodgers a chance to get out and throw it?
Cobb was not supposed to run the route he ran. But he knew he could get past the safety Conte who was pressing in to prevent the shorter route he knew was coming to earn the first down. Fortunately Rodgers saw it the same as Cobb did, and he threw it the right place.
It's not always Janis' fault, but if there is someone to blame, sure it probably is Janis more often than Rodgers, quite logically.
But sometimes Rodgers needs to see the same things Janis sees, and then big plays can be had.
This interception may not look like much, but it had enormous consequences in the end.
Back to this play in question: It came one play after a nice gain by Jordy Nelson gave the Packers a first down already in Mason Crosby field goal range.
See the play, but it was a basic route to the left, where Rodgers had Cobb in the slot, and Nelson out wide. Neither were being covered by Sherman, meaning both had mismatches. Simple routes, should have been an easy gain of five yards minimum, most likely more.
Somehow, Cobb or Nelson apparently ran the wrong route. Well, if that had been Janis, that would have been the explanation. In this case, we never got the true explanation. Did Cobb run the wrong route? Was Nelson supposed to break inside and keep going? Or did Rodgers make the mistake reading it, or just make an inaccurate throw from short distance?
And last but not least was the Packers second field goal drive. Up 3-0, having settled for a field goal when Kuhn's one-yard touchdown was overturned, and then Lacy was stuffed on 3rd and goal from the half-yard line, the Packers got the ball back again thanks to a fumble by Seattle, at their 23-yard line, a sure field goal at least.
On second and goal from the 6-yard line, McCarthy got Nelson matched up wide left, far way from Sherman, and Nelson twisted his cornerback around and got open in the end zone towards the pylon. No safety help, quick route with Rodgers having plenty of time to make the throw, like stealing candy from a baby, it would be an easy touchdown and 10-0 lead. Nope, Rodgers led him too far to the outside, playing it safe. The result would be a play later, another field goal from the 1-yard line, and just a 6-0 lead.
It very easily could have, and should have, been 14-0 at that point, not 6-0.
The two interceptions both came in Crosby field goal range, so that's probably a minimum of six points. Or 10 points if they would have been able to get one touchdown and a field goal. And then this pass missing Nelson also cost the Packers four points.
That's a minimum of 10 points wasted, and as much as 18 points left on the table, from those three poor throws from the NFL MVP that regular season, Aaron Rodgers.
In a game that went to overtime -because of prayers like fake field goals turning into touchdowns, and because of Morgan Burnett sliding down on an interception return with over five minutes to go instead of going Nick Collins and taking it to the house for your dagger- these points, any of them, were the difference in Seattle playing New England in that Super Bowl instead of the Packers.
America still wouldn't have known who Brandon Bostick was if Rodgers had any of those three throws back. For those reasons, these are the top three throws I wish Rodgers had back.
From the USA Today, Steven Ruiz
One of these 6 teams will win Super Bowl LI
The NFL may be known for its parity, but look at the last few Super Bowl champions. All of those teams were considered championship contenders before the season started. With only a handful of teams standing out from the rest heading into the 2016 season, we can expect that trend to continue. 
We've cut down the entire league into a group of six teams that have a realistic shot at lifting the Lombardi Trophy next February. Here they are, ranked in order…
1. Arizona Cardinals
Why they'll win it all
This is the NFL's most balanced roster. Carson Palmer played like an MVP candidate — thanks in large part to the league's deepest receiving corps  and Bruce Arians' attacking offense —  up until injuring a finger on his throwing hand in Week 15. That was really the only thing that could slow down this offense last season. And, aside from some reshuffling on the offensive line, the key pieces are all back.
The same is true on the defensive side. Tyrann Mathieu says he'll be ready for the season opener after tearing his ACL last December. Dwight Freeney is gone, but he's been replaced by Pro Bowler Chandler Jones. A talented secondary and improved front seven should have this defense playing at a high level once again in 2016.
Why they won't
Injuries. Palmer has suffered two ACL tears in his career and will turn 37 later this year It's not a given he'll finish out the season, and Drew Stanton is not good enough to lead this team to a playoff win, let alone a Super Bowl. Mathieu has also dealt with two ACL injuries, and the Cardinals defense imploded without him in the lineup, giving up more than 36 points in two of the four games he missed. Arizona is already thin in the secondary — a position group it leans heavily on with its aggressive blitzing — so a blow to either of its big stars (Mathieu or Patrick Peterson) could spell doom for the entire defense.
2. Seattle Seahawks
Why they'll win it all:
This defense just keeps humming along. It's been the stingiest scoring defense for four years running after a strong finish to the 2015 season. The Seahawks let Bruce Irvin walk in free agency and did not even try to find a replacement. The same goes for the second cornerback position, where the woeful Brandon Browner may end up playing. Other than those two weak spots, the defense is stacked. Earl Thomas is the best safety in the league. Richard Sherman is still playing at a high level. And the defensive line features the league's most productive defensive end duo in Michael Bennett and Cliff Avril.
The offense isn't hurting for talent either, outside of an offensive line that may have gotten worse since we last saw it in action. The key is obviously Russell Wilson, who flourished when the coaching staff adjusted the offense to include more quick passing plays. Wilson will have plenty around him. Doug Baldwin is always open. Speedster Tyler Lockett is a nightmare for opposing secondaries. And Jimmy Graham, the receiving corps' most talented player, should be more comfortable in Year 2.
Why they won't
Their Schedule. The Seahawks and Cardinals are in a two-team race for the NFC West and possibly homefield advantage in NFC. That will loom large for two teams that play significantly better in front of their home crowds. In terms of scheduling, Arizona clearly has the advantage. The Cards will avoid Tom Brady when the Patriots visit for a Week 1 matchup, while Seattle has to travel to New England after Brady's suspension will have ended. The Seahawks also have a late season trip to Lambeau Field. Those two games could make the difference in a tight race and decide where a these two play if they meet in the playoffs.
3. New England Patriots
Why they'll win it all
 As long as Tom Brady is on the roster and Bill Belichick is running the show, the Patriots will always be threats to win it all. New England was hit hard with injuries last season but still managed to make a run to the AFC Championship game. Now imagine what this team can do with a healthy roster. Especially now that offense features two matchup nightmares at tight end in Rob Gronkowski and Martellus Bennett. That pair will make the task of stopping Brady and the offense all the more difficult.
Defensively, there are some question marks after the departure of Chandler Jones, but we say that every time the Patriots lose a key defender. And every time, Belichick finds a way to churn out a good defense. Don't expect anything less in 2016. Even without Jones, this defense is still stocked with talent. Linebackers Dont'a Hightower and Jamie Collins compliment each other so well. Malcolm Butler is emerging as a shutdown corner. And free safety Devin McCourty makes the entire secondary's job so much easier with his range in centerfield.
Defensive coordinator Matt Patricia is one of the more creative play-callers in the league, and should be able to generate pressure with his designer blitzes if a standard four-man rush does not produce desired results. Losing Jones is a hit to the defense but not a death blow.
Why they won't:
Brady's suspension is a big deal, especially if Jimmy Garoppolo struggles during his four-game cameo. New England could survive a 1-3 start, but we saw how important homefield advantage was to this team in last year's AFC title game.
The offensive line doesn't look any better, either. The Patriots traded Jones for 2013 first-rounder Jonathan Cooper, but he was a disappointment in Arizona and is already hurt. It doesn't matter how many receiving weapons this team has if Brady can't stay upright.
4. Carolina Panthers
Why they'll win it all
With Arizona and Seattle slugging it out in the West, and the Packers fending off a tough NFC North, the Panthers could have an easy road to the No. 1 seed once again.
After finishing 15-1, the Panthers only suffered one significant loss this past offseason with Josh Norman leaving for Washington after the front office rescinded the franchise tag it had placed on the star corner. The Panthers defense leans on the front seven, so while that loss will hurt, Carolina's defense should be just fine as long as Kawann Short, Luke Kuechly and Thomas Davis are still roaming around near the line of scrimmage.
The defense may have taken a tiny step back but the offense should be better in 2016. League MVP Cam Newton gets his No. 1 receiver, Kelvin Benjamin, back. The 25-year-old was not reliable as a rookie but had shown clear signs of improvement last preseason before a practice injury sidelined him for the entire 2015 campaign. He'll join a well-balanced receiving corps. Ted Ginn reprises his role as the deep threat. Corey Brown is the quick route-runner. And Devin Funchess is another big body who will take some of the attention off Benjamin. The running game should find itself in the top-five once again with Newton giving defenses a second ball-carrier to worry about. The Panthers may not lead the league in scoring again, but scoring will not be an issue.
Why they won't
The numbers are not in Carolina's favor. After a fantastic regular 2015 season, the Panthers are due for some regression. The team was an unsustainable 7-1 in one-possession games. And Carolina also enjoyed a league-best turnover differential of +20, a stat that has little-to-no year-to-year correlation. Some bad bounces in close games and poor turnover luck, and this team will come back to the pack in the NFC South.
5. Pittsburgh Steelers
Why they'll win it all
So Martavis Bryant is suspended for the season and Le'Veon Bell will miss the first month; this offense is still going to score a lot of points. Ben Roethlisberger is bordering on elite. Antonio Browns is already there. As is the offensive line, which excels in both pass protection and in the running game. Now imagine if this unit was ever at full strength. Bryant's suspension ensures that it will never be in 2016, but even without the talented 24-year-old, this is still the deepest offense in the league. And if second-year receiver Sammie Coates' impressive performance in camp translates to the field, the team will not even miss Bryant.
Why they won't
The Steelers are quickly becoming the Saints of the AFC: A great offense dragged down by a porous defense. The front office has used valuable draft resource on fixing the defense in recent years, but nothing seems to work. First-round picks Ryan Shazier and Jarvis Jones have been disappointing. Bud Dupree showed some flashes as a pass rusher, but he'll need some time to develop into a reliable, every down starter. The secondary was addressed this past draft, with the Steelers using their first two picks on corners Artie Burns and Sean Davis. First-year corners usually struggle, so we may have to wait until 2017 for the duo to save this secondary, which finished 30th against the pass in 2015.
6. Green Bay Packers
Why they'll win it all
The Packers still have the league's most talented quarterback even if Aaron Rodgers struggled last season without Jordy Nelson — the only Packers receiver who can consistently beat man coverage. Nelson's return will make the entire offense better. Randall Cobb will have more room underneath with Nelson stretching the defense. Eddie Lacy should have fewer eight-man boxes to confront with Nelson drawing safety help over the top. Most importantly, Rodgers will not have to hold the ball as long as he did last year, when he had to buy time for the slowest receiving corps in the league to get open.
On the other side of the ball, the defense should enjoy a better pass rush with Clay Matthews moving back to outside linebacker. That leaves the middle of the defense vulnerable, though, with guys like Jake Ryan and rookie Blake Martinez as the likely replacements. The secondary is underrated. Damarious Randall impressed as a rookie corner (So did Quinten Rollins).
Sam Shields is a reliable vet who excels in man-to-man coverage. And the combination of Ha-Ha Clinton Dix and Morgan Burnett forms one of the better safety duos in the league.
Why they won't
Age and health. Green Bay is banking on too many players on the wrong side of 30. That includes Rodgers, Nelson, Peppers and Matthews. Even the younger guys on the roster have had trouble with injuries, so it may be unrealistic to expect this team to stay healthy in 2016. Depth is an issue for the offense and the front seven. This team won't be able to survive a key injury or two, especially in such a tough division.