Packers Eliminate Vikings 38-25, Setup Showdown in Detroit for NFC North
From Brian E Murphy, Packers Insider senior editor
~Aaron Rodgers told us back in mid/late November, after the Packers were blown out in Washington for their 4th straight loss dropped them to 4-6, that he felt the Packers could still run the table.
Well, five games later, with one left, Rodgers looks prophetic.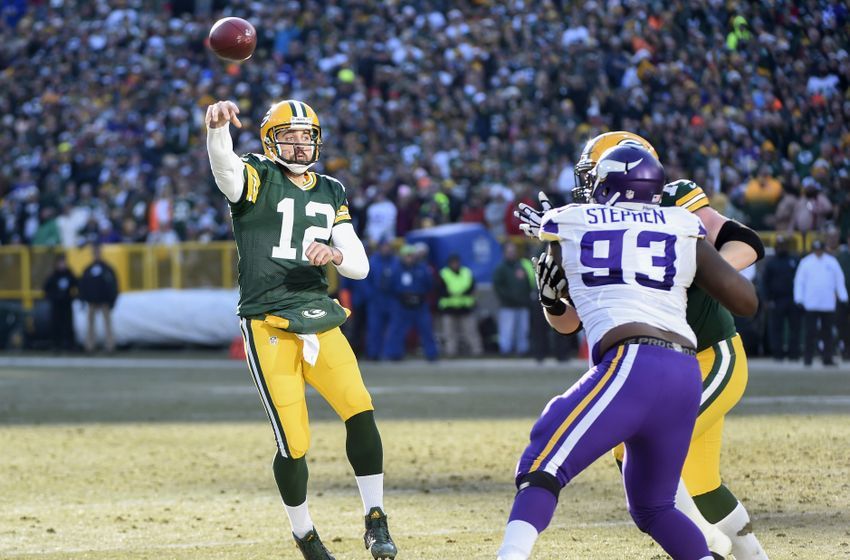 Rodgers carved up the Vikings pass defense in the first half for three passing touchdowns and another on a scramble, as the Packers routed the Vikings and moved to 9-6 on the year.
The win means that the Packers at Detroit game next Sunday Night will decide who the winner of the division is, which would most likely get the #4 seed in the NFC and host the New York Giants in a playoff game.
If the Packers lose, there's a chance that Washington or Tampa Bay could steal the final playoff spot, that 6th seed. The Packers will be rooting for the Giants to win in Washington.
The Vikings didn't come close to resembling the team that defeated the Packers back in week two.
Of course, that was in the artificially-loud corporate-named bank Stadium, where the piped-on noise combined with the crazy fan noise gives the Vikings pass rush a significant advantage.
They get none of that at Lambeau Field.
Jordy Nelson showed that if he's not 100% back from his torn ACL, he's at least 99% back.
Ty Montgomery's big runs weren't there like they were the week before, so Rodgers just passed more, to Nelson, Jared Cook, Davante Adams, and even four big first down catches by undrafted rookie gem Geronimo Allison.
The loss sends the Vikings into another off-season with no ring, and leaves them scratching their heads.
To make matters worse for them, as their losses pile up (remember, they were the NFL's last unbeaten team at 5-0), their first round draft pick keeps getting higher. Of course, that pick belongs to the Philadelphia Eagles as their GM Rick Spielman sent that pick, plus additional picks, for quarterback Sam Bradford.
That move looked brilliant for the first 5 weeks of the season, especially after Bradford's debut in week two against the Packers.
The Packers defense made him look like Peyton Manning that night.
It seems, no matter what happens, the Vikings always are on the sideline when the NFC Championship and Super Bowl arrive. They still are in search of their first Super Bowl win ever. And they havent' even made it to the Super Bowl since the 1970's.
Packer fans don't mind all that.